Happy Friday!
This week has been focused on helping students in both my NYU screenwriting class and my SVA Business and Craft of TV Writing to perfect their story structures.  Here are some basic principles that ensure success for both film and TV writing:
1.     Each story should have one hero/heroine who has one problem that must be solved only by them.
2.     The 4 Magic Questions of Screenwriting must be answered for both hero and villain.
3.     Only supply as much information as the audience needs to understand the scene they're watching.
4.     Dialogue must both advance plot and reveal character.
5.     Use common sense when plotting to keep the action feeling "real."
My SVA class was lucky to have Jimbo Matison, a creator/writer/Director, who has won many awards for his work and has recently completed a movie, Jetbear, for Dreamworks TV. He had many great things to say, and the big takeaway for me was that you just have to allow yourself to accept that we writers have to create in order to be happy. Very inspiring.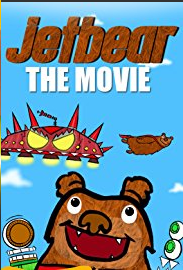 Here's a little about Jimbo from his Linked in profile.
"NYC/LA based award-winning creator of entertainment content possessing over 20 years experience in digital, tv shows, national commercials, print and more. Expertise in encompassing all roles of a project from ideation thru launch; conceptualizing, writing, directing, designing, live action, animating, scoring, and editing. I've done this on over 76 comedy episodes for 5 networks, online and broadcast, bags of eclectic spots, the launches of many successful online strategies of evil – and I'm still not sick of it! This media business changes weekly, it's not surprising that good raw ideas are still king. Have a project?"
Here's to your successful writing!
Professor Marilyn Horowitz