Happy Friday!
I've spent the week in Fire Island working on my new book.
No one was more surprised than I was to find me telling a new story so soon after finishing the last one. The new book is called Finding Home, and is about a family therapist who becomes an artist after many trials and tribulations and hopefully a lot of laughs!
I don't write with an outline when I am writing fiction. It's boring to execute an idea that already exists. Instead, I find an essential image or events that I use to create the story's beginning and end. For example, the Wizard of Oz begins in Kansas and ends in Kansas.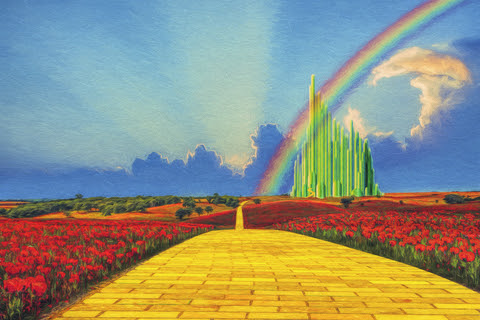 When Dorothy runs away with Toto, she has no power, but she has learned that she is in control of her destiny when she returns. Thematically, my book will send my new character, Sophie, on an equally compelling journey.
Rewriting is Complete
All six of my wonderful rewriting students in my Rewriting the Screenplay in Six Weeks class have turned in excellent second drafts. I've had the pleasure of reading and evaluating their very original and polished stories—a lot of work done by them and me. I feel happy and proud of all of them. I'll be teaching another section beginning June 7th. If you are interested in attending, let me know!  I look forward to another challenging and fun experience.
Writing A Screenplay in 8 Weeks 
I'm also excited to share that one of my students in my Writing a Screenplay in 8 Weeks class finished their first draft in six weeks! I want to give a shout-out to Kellen G. You rock the house! Congrats!
Here's to your successful writing,
Professor Marilyn Horowitz