Happy Friday!
I went out to fire Island to finish incorporating the notes from my editor on my book. On the ferry, a New York fashion designer was visiting and brought her pet pigeon, Boo Radley along. She named her pigeon after the creepy character in To Kill a Mockingbird by Harper Lee. One of the people on the ferry remarked that she lives next door to the house where Harper Lee wrote the book! It's a short bike ride for me to go and worship at that shrine. I don't believe in accidents, or coincidences, though they do happen.
I read this seemingly experience as a sign from the universe that my book might be widely read.
I have been taking seminars at the Landmark Forum, ever since I took the main workshop two years ago. The one I am currently in, the Money Master class, has 400 people attending via zoom! The class is not about how to make money directly, but rather helps us unpack our assumptions about the subject. The biggest breakthrough I have had is understanding that feeling a lack of money is actually a feeling that we don't believe that we are enough! This insight has led me to consider how I see myself going forward as a writer. I'll keep you posted.
I would highly recommend taking the Forum workshop because since everything occurs in language, we writers have a terrific edge when taking a workshop that uses words to transform ordinary into extraordinary.
Also Happy Halloween! Here is the pigeon Boo. Because her owner is a fashion designer, she has many costumes for the bird including this tuxedo. I wonder what Boo will be for Halloween!
I'm happy to share the new episode of Joke on a Stick!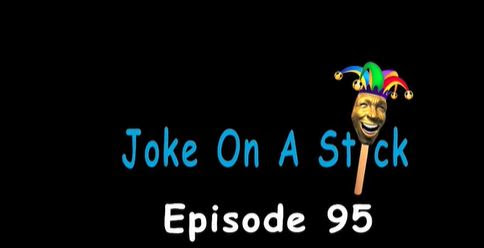 "The Basics of Singing for Non-Singers"
A FREE virtual seminar hosted by the Actors Connection
October 25, 2021 
2:00 PM to 3:30 pm 
Susan Baum, the personal trainer for The Voice, has been delivering this FREE workshop for the past 22 years in partnership with the 
Actor's Connection
 in New York City.
In the seminar, she'll outline the anatomy of singing, how to use your breath for both speaking and singing, and give you a sampling of the exercises she uses to train the larynx in both strength and stamina.
Here's to your successful writing,
Professor Marilyn Horowitz