Happy Friday!
The Word of the Day webinar this week was really fun. I shared the three-part Story Creation Exercise. It involves creating three successive WOTD clusters with specific prompts.
The first part was to create a cluster around the phrase, "I remember a time when…" while recalling big or small events that had occurred in your life.
Next, we took a look at the five to eleven events that attendees generated in the two-minute brainstorming period.
Then we created a second WOTD cluster answering the question: "What was the lesson I learned from this time?"
The final cluster was to find the crisis moment in each of these memories, looking for the pivotal moment when we had a realization that led us to action. Suddenly, these memories became viable scenes that could work as part of a screenplay or book!
After that, we were able to work backward in time to reconstruct the entire scene from the beginning to the moment of crisis, which created a story arc that allowed the structure of the scene to become clear with complete ease and in a way that would naturally be understandable to your audience. As a bonus, a natural "cliffhanger" became apparent.
When students shared, every scene was dramatic and well-organized. We all wanted to know what would happen next!
We writers write to understand things and to communicate our concerns. We're all teachers, and we're all students. By tapping into our own memories and concerns, we start to find out what it is that we're trying to share from our own experiences and what we're trying to learn.
For example, one student shared a time when she had recklessly taken a hike in a dangerous place. Sure enough, she got lost when an avalanche obliterated the path. She was completely lost. It was getting dark, she'd forgotten to bring a headlamp, and it was getting cold. For a few moments, she was in complete panic. But then she reasoned with herself and told herself. "I have water, I have a protein bar, and it's not that cold. I can survive a night out here, and they will surely find me in the morning." She immediately calmed down, and because she was now relaxed, her sense of direction returned. She was then able to figure out roughly where she was and find her way back.
The lesson she learned was to remain calm by accurately assessing the situation. I really loved that. The next day, I had to resolve a difficult situation. I was reminded of her story, so instead of any emotional response, I just took a breath and told myself as she had, "I have water, food, and enough clothing to stay warm." Obviously, this was a metaphor. I immediately calmed down! As a result, I was able to be far more effective in solving the problem quicker than I would have been in the past. I was inspired by her story, and that's part of the reason that we tell stories. There's nothing more gratifying than when someone actually can make use of something that you endured.
The Next Word of the Day Webinar
In the next webinar, we'll be using the techniques that I taught in this week's session to create flow in our stories and share an organic way to understand what order to tell your story in using common sense! Please join me, and bring a writing project to this exciting seminar. I can't wait to share these insights with you.
Word of the Day Bi-Weekly Webinar
Wednesday, February 1, 2023
7:00 pm EST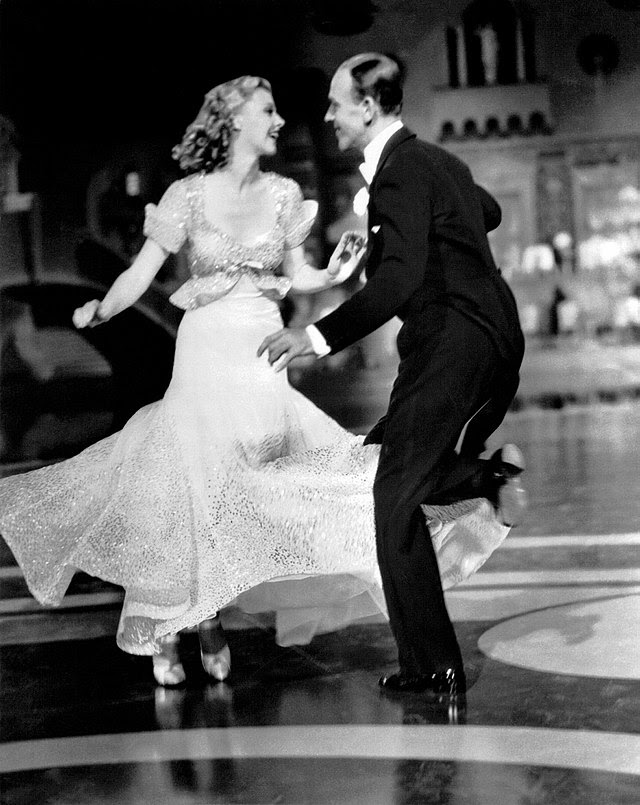 Face The Music And Dance
When I'm stressed out, I take a few minutes to re-inspire myself. I ask myself what the solution is, and often a song will come into my mind. As I was powering up to resolve a difficult situation that, frankly, I'm responsible. Instead of beating myself up for making a human mistake, I went onto Youtube to find a version of the song of five minutes or less. So instead of feeling regret and self-doubt, I watched Fred Astaire and Ginger Rodgers dance to the song, Face The Music And Dance, from the 1936 film, Follow The Fleet. Not only did I distract myself from a spiral of negativity, but the message in the song was also spot on. Sometimes, you accept that you made a mistake and keep moving!
Here's to your writing success,
Professor Marilyn Horowitz