Happy Friday,
I hope everyone had a wonderful holiday and took a bit of a rest.
I'm so happy to report that all six members of my Rewriting the Screenplay in Six Weeks class completed wonderful drafts on time!
When I asked the class how they felt about their work, not one of them was happy. I asked, "Why not?"
"It's not good enough."
"I could do better."
"It needs a lot of work."
These were well-crafted scripts from talented writers on their second draft. I asked them if they would want to read a script if they knew the writer felt this way about their work. The answer was no. If that's the case, then why would anyone?
As their teacher, I knew there wasn't anything wrong with their drafts. I told them what was missing was a lack of confidence. And most importantly, if you accept your own criticism, it is much easier for other people to criticize you because you already agree with them. The important reframe is that all criticism, including self-criticism, is merely someone else's opinion.
If you realize and accept this as a fact, it will make you bulletproof in the way you need to be in a commercial workplace. Also, once you become impervious to your self-doubt (which is criticism), you will stop preventing your own success. The good news is that this is just a habit and habits can be changed. Writers doubt the quality of their work, they doubt their ability to be disciplined, and they judge their process harshly.
There's a cure.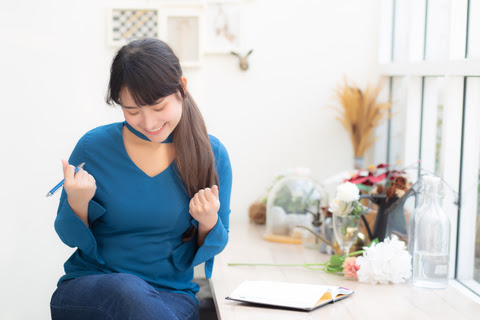 I've been using my Word of the Day techniques to break the habit of self-criticism by getting writers to create a Word of the Day as soon as they wake up. Free association until they find a surprising word that connects them with their deeper creative selves. By then considering what these two words suggest, the writer begins to tell a story. This interrupts the cycle of self-criticism because before even getting out of bed, the writer has written. Keep this up for a week, and you'll be amazed at how your self-opinion changes and how much less willing you are to receive criticism.
I offer bi-weekly webinars, and a cheat sheet for the entire Word of the Day regimen is found on my website. And, we are having a contest! So, come check out the next webinar on April 27th and 7:00 pm.
My class completed their screenplays, and I completed my novel. I sent it off to the agent, and I will keep you posted. Now I will focus on finishing up the Word of the Day book, and I am very excited to share my techniques.
Here's to your successful writing,
Professor Marilyn Horowitz