Happy Friday!
A lot is going on in the coming week: Labor Day on Monday, and Rosh Hashanah, the Jewish New Year. Although they are not related, each holiday opens a window into a culture. For us writers, who are cultural anthropologists at heart, it allows us to see how it all works and find new ideas for stories.
Mother Jones, teacher, and dressmaker became a prominent union organizer in 1897. Woody Guthrie, penned the song, This Land is Your Land, and influenced American culture with his ballads on hard economic times and war.
Take Labor Day, a national holiday celebrating the Labor Movement, which helped humanize work practices in the U.S. Before 1894 when the holiday began being celebrated yearly on September 5, work conditions were harsh. The advent of the unions helped create a better situation. This holiday relates to the history of work in America. As writers looking for a new story, researching this part of our history could bear amazing fruit. Here's a link to some fantastic people, including unsung women, who changed the world.
The same principle applies when looking at Rosh Hashanah. The holiday marks the beginning of the Jewish New Year. It's also intended to be a ten-day period where we can review the year that has passed and make plans for the coming one. All people make mistakes, and at the end of this period, the second of the holidays, Yom Kippur, called The Day of Repentance is where we can commune with G-d and forgive ourselves, and be forgiven.
From a storytelling perspective, the hero of this holiday would be ourselves, as we fearlessly look at what we have done and make decisions about how to be a better version of ourselves. It takes courage to see the truth but not to make ourselves or others wrong.
To forgive ourselves means that we can go forward in peace, not dragging the unhappy past behind us. To make peace with the creator erases the false belief in a punishing, avenging God and allows us to relate to everything around us as a potential partner.
The history of Jews in America would yield many heroes and villains and is largely unexplored. A study could reveal many original and successful stories for films, TV series, and books.
Here's the featured clip from our latest episode of Jokeonastick.com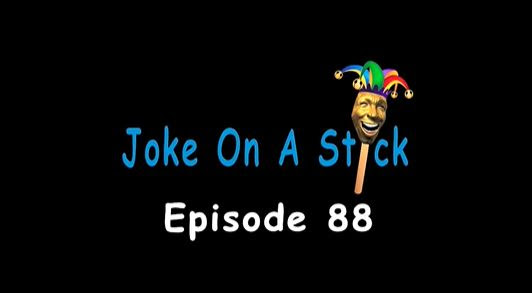 Happy Labor Day!
Here's to your successful writing,
Professor Marilyn Horowitz